So you're a Mensan. You've heard of Silvensa. You heard that it should be happening at the end of 2022, you may have even heard the name of the city it's going to happen in. You may have even heard of the city itself. But if you've never been here yet, chances are - you're wondering, like many others, "how the hell do I get there?" Well, fret not. Our experience in herding both cats and Mensans will likely be of little help here, but living here means that we should be able to help you find us. Whether by plane, bus, train, car, or a month of December dedicated to walking, we will be happy to advise you as to the best ways to physically reach us at the end of 2022.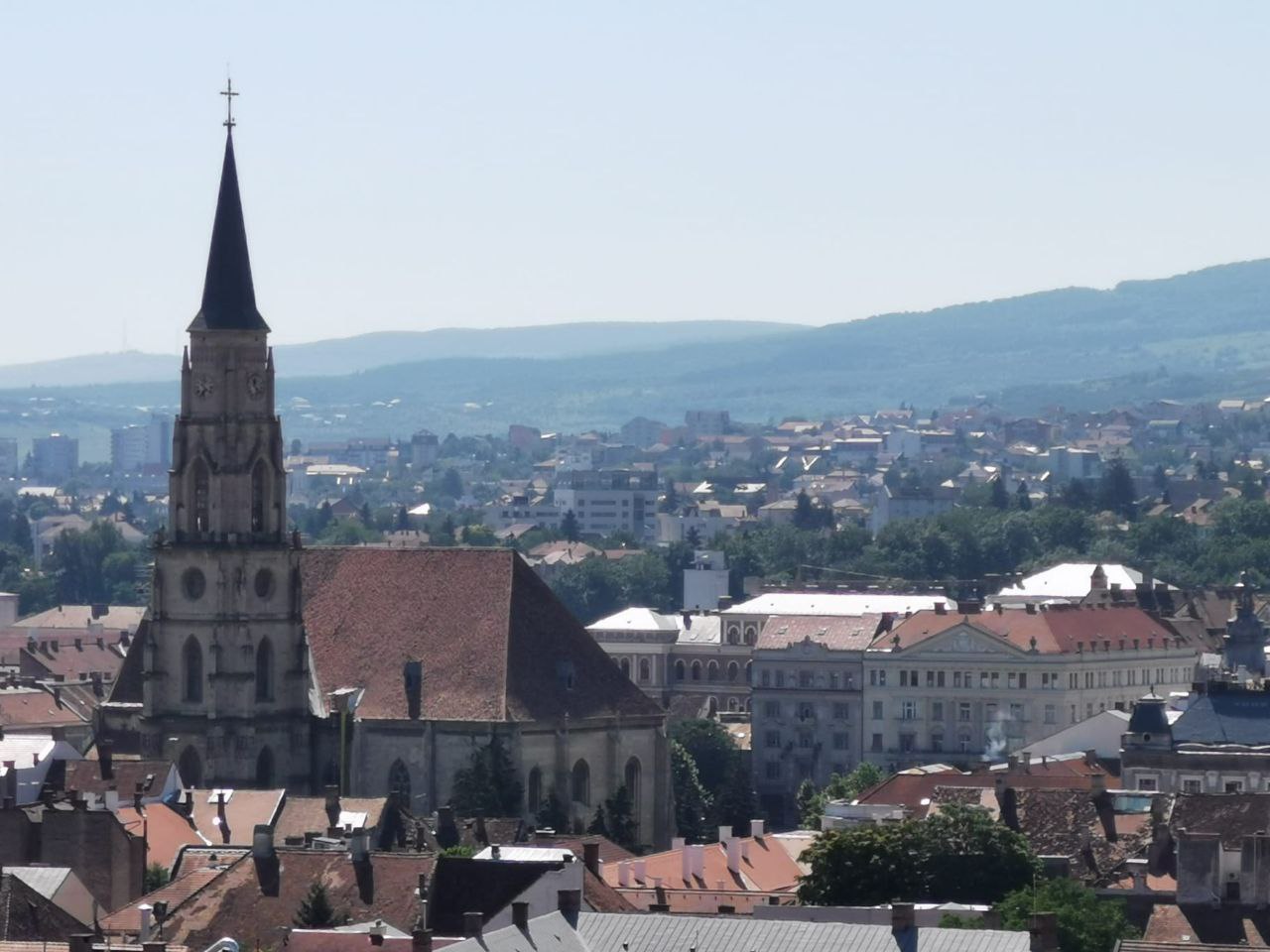 Cluj-Napoca may seem like a relatively small place in a half-forgotten corner of Europe, but it is surprisingly well-connected by air (and, partially, by road and rail) to the rest of the continent. The main arrival point for most of you is likely to be the local airport, the 2nd busiest in Romania after Bucharest-Otopeni, and located at the eastern edge of the city, within the bounds of the city itself. The airport comes with a small usage warning though, related to the geography of the area: during the year, there are a few days at a time when fog may disrupt operations, as it hangs in the valley between hills that the city is nestled in. The standard disclaimers apply here: if your inbound flight is diverted, buses will likely still deliver you to the correct location after landing.
First of all though, let's talk about the case where you have a car, some friends to fill it up with so your baggage feels less lonely, and the willingness to undertake a road trip in December-January.
Corridor 1: Road
This is one of the recommended approaches from at most a couple of borders away from the west and south, as well as locals.
Road trip tips
The furthest we would recommend as start locations outside Romania for a road trip to Cluj (if coming by personal car) in winter would be, from northwest to east: southern Poland, Slovakia, eastern Czechia, Austria, Croatia, Hungary, Serbia, Bulgaria, northern Greece and Moldova.
Based on one of the main routes between the capitals of the two neighbours, Cluj-Napoca is roughly half-way by road between Bucharest and Budapest, in the northwest corner of Romania.
The less we say about the existence, or lack of, of motorways in Romania, the better, one would guess. However, it is an important factor in whether coming here by road is a good idea. From the northwest, "regular" national roads cover around 150 of the ~160 km between Cluj and the RO-HU border at Borș. The final few kilometers at the border are covered by motorway, and after entering Hungary you can proceed to a vast range of places in Europe via motorway.
A similar story presents itself from the west and southwest. The border entrance at Nădlac links Hungarian motorways to a long stretch of Romanian motorway past Timișoara which, but for a missing/under-construction 10km stretch, would provide a continuous link to Cluj via Deva, Sebeș and Alba Iulia. Further border posts are available to the southwest on the Serbian border, all with roads funneling towards Timișoara and then on the aforementioned route.
A southern approach implies crossing the border and the Danube most commonly either at Vidin/Calafat or Ruse/Giurgiu, depending on whether the road trip is intended to include a short visit to Bucharest as well (if so, the second option is much more recommended). Heading north then means crossing the southern Carpathians through one of three main valleys. The Jiu valley leads towards the Deva area and the southwest corridor, while the Olt valley leads up to Sibiu, which is directly connected to Cluj by motorway. The Prahova valley is theoretically the road of choice if heading up from Bucharest through Brasov, but it comes with a heavy word of warning: during holiday times, it is one of the most congested roads in the country, so if you head via Bucharest, you may wish to head northwest from there towards the Olt valley instead. Otherwise, arm yourselves with patience.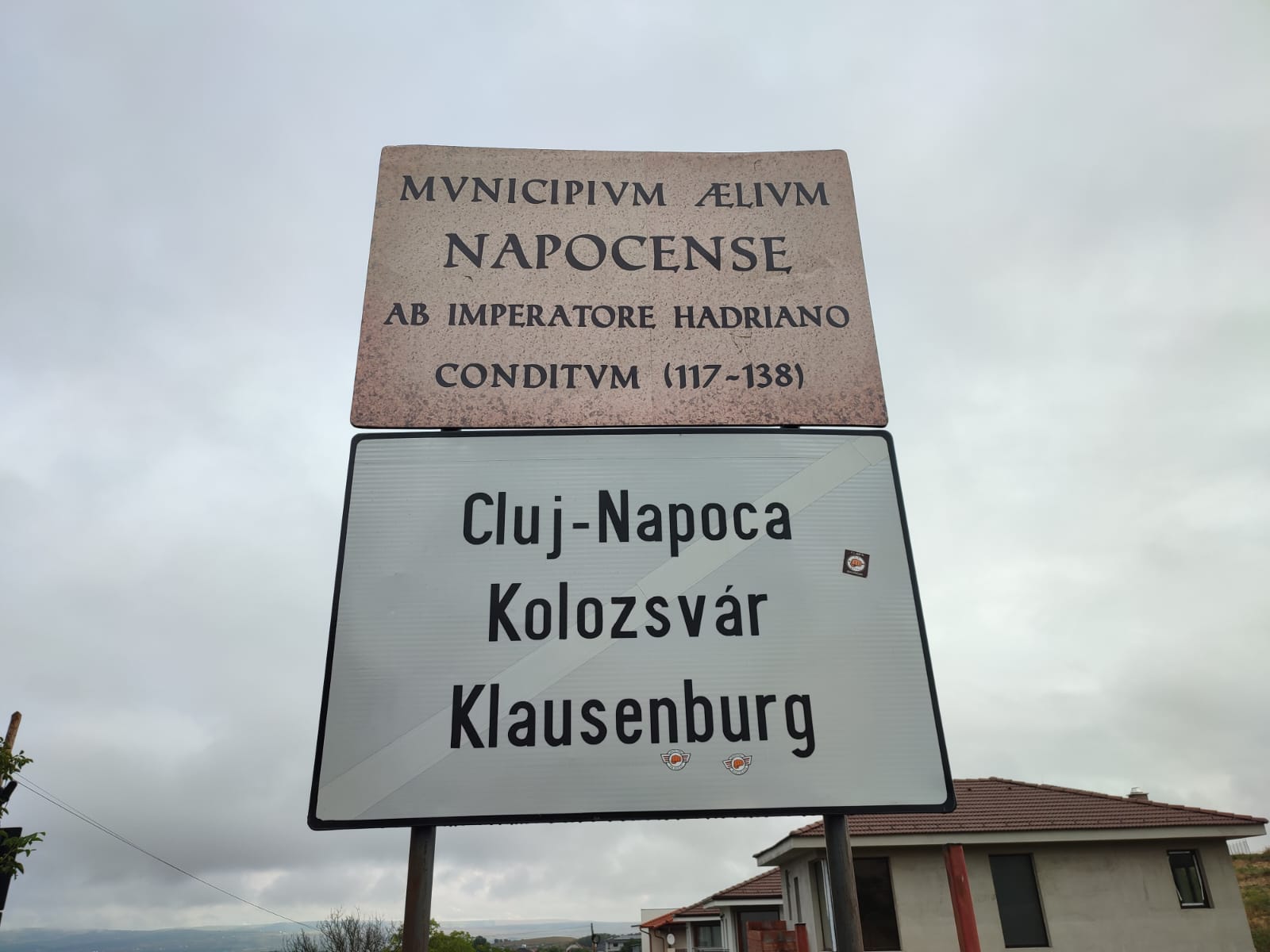 Some pointers to keep in mind if travelling by car to Silvensa.
Usual speed limits:
50 kph in cities and villages, may be 70 in some villages on open stretches, can go down to 30 in some areas inside city/village limits

90 kph on national roads

100 kph on European-graded roads (ex. E60)

120 kph on expressways

130 kph on motorways
Notes: Going over the speed limit by less than 10 kph is not necessarily an issue. +10 to +49 means increasing fines and points on your license. Being caught at more than +50 over is instant license suspension.
Any non-zero alcohol level while driving is instant license suspension. Over 0.08% is grounds for a penal case and jail time.
Since the road trip will be in December/January, no matter where you come from, winter tires will be mandatory on your car while driving in Romania.
If you are heading to Romania from any EU country, you will be able to drive with your license without any issues. Anyone else should check with their local authorities whether they need to tackle any extra bureaucracy before being allowed behind the wheel on our roads.
Buses
Long-distance buses are another option for people heading from locations inside Romania or Moldova. For this, check any local long-distance bus schedules in your origin cities, as well as any operators who provide a bus service to Cluj.
From outside the country, one of the more regular bus services (with multiple vehicles from multiple companies a day) is from Budapest; this may be important in the context of flights, which will be explained in its own section. However, this is also a recommendation for Hungarian Mensans who wish to attend: buses are available to Cluj from Budapest and, most likely, other locations around Hungary. As mentioned above, check your available long-distance bus routes from your location for availability. Buses from Budapest to Cluj usually run overnight, either from Népliget bus station or from Budapest Airport, and terminating at Cluj's main intercity bus station a few hundred meters from the main train station; Flixbus operates on this route as well as various smaller "local" bus companies.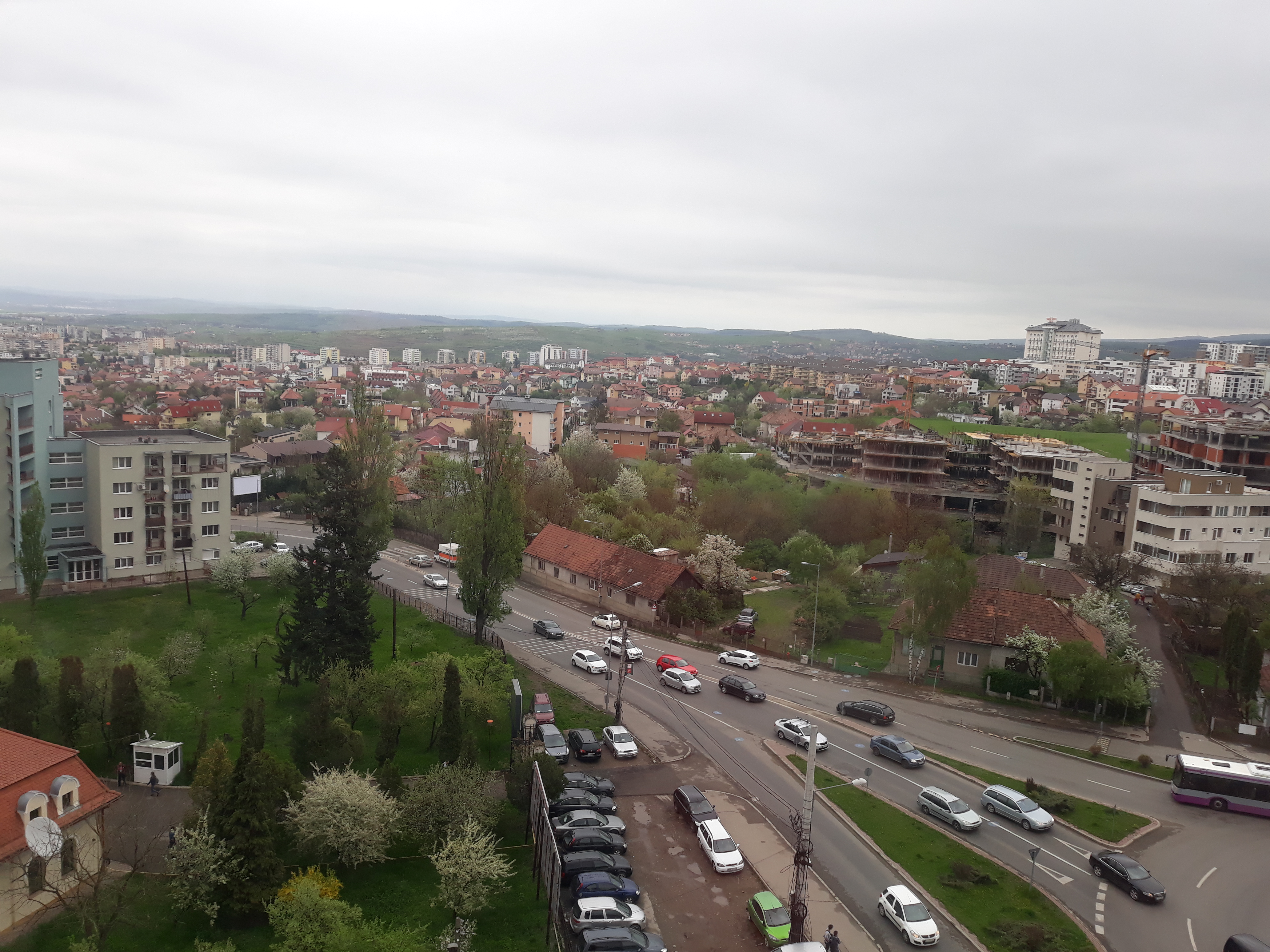 Corridor 2: Rail
The Romanian rail network has suffered greatly since the late 1990s for a multitude of reasons. Therefore, it is not necessarily our recommended way to get to Cluj, and it is limited in scope to internal travel and pretty much a single direction internationally.
If you wish to travel to Cluj by train, arm yourselves with patience. The main international link in this part of the country is across the Hungarian border between Oradea and Biharkeresztes (HU), on a direct line between Cluj and Budapest. Trains take about 7 hours to cover this distance, pretty much half that time being in the ~160 km inside Romania. It may allow you to admire the sights, as the rail line has to navigate a mountainous course for a decent distance after entering Romania, but it does not alter the fact that trains in Romania travel… slowly.
bahn.de offers the possibility to view possible rail journeys to Cluj, although because of the schedule changeover dates being late in the year, final schedules will only likely be available during the autumn. For now, assuming that the same services are kept, there are 2 daily direct trains running from Budapest to Cluj, each taking about 7-7.5 hours, and one direct train from Vienna (plus some carriages that attach to one of the Budapest services), with a trip duration of about 11 hours in each direction. The Budapest services are operated by MÁV (Hungarian State Railways), so tickets may be bought via their website or ticket agents, while the Vienna-Cluj service is operated by ÖBB, with the tickets being available via their website. Any international connection from any other locations to the west is recommended to be done using these services, although on the return journey we recommend leaving as safe a margin as possible to account for the ever-present delays in train service throughout Romania.
Further note: Contracts for major upgrades to the rail line between Cluj and the Hungarian border are about to be signed (as of January 2022), and this may mean that construction and upgrade work will begin during the course of this year, causing yet further delays on the Romanian segment of the rail journey.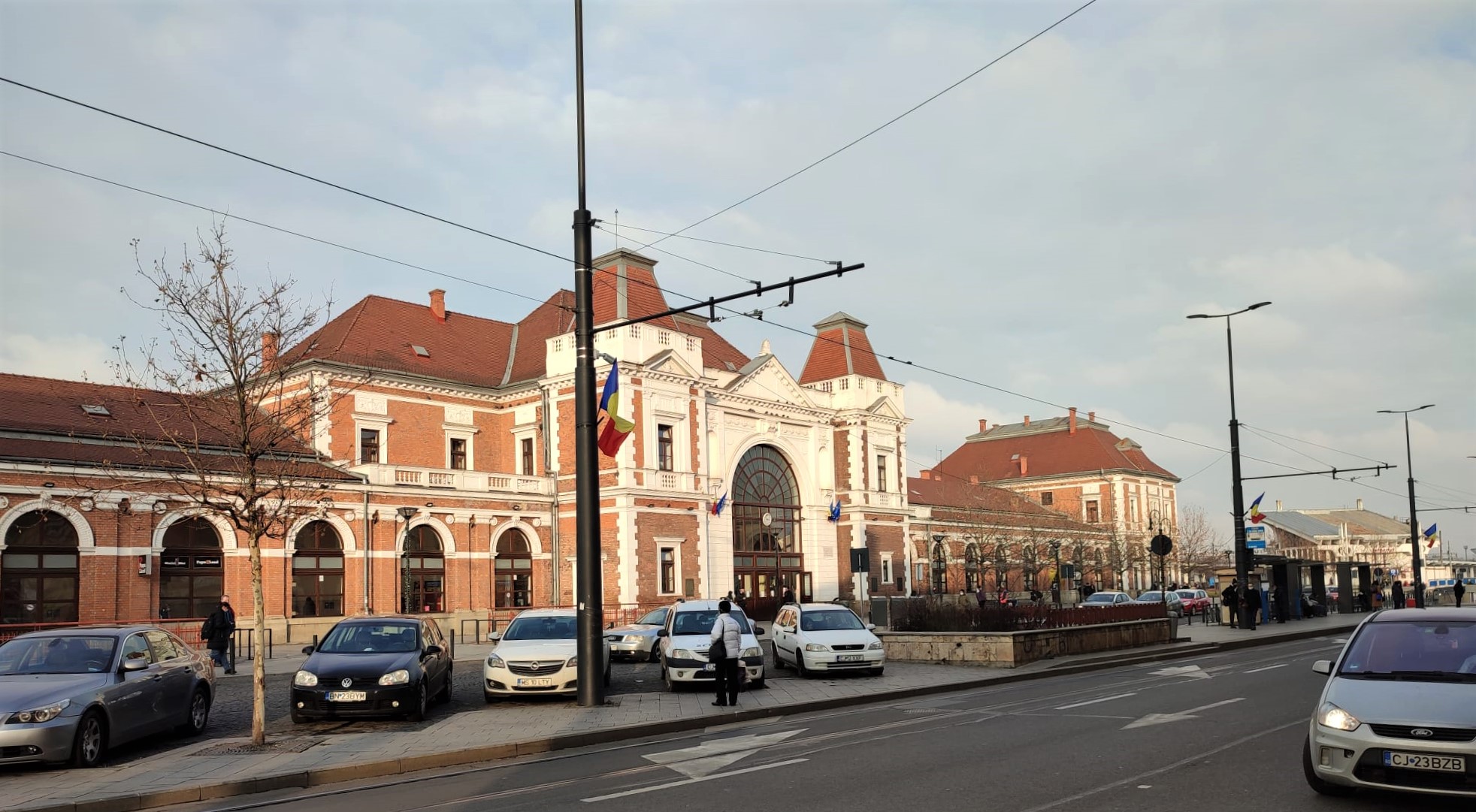 Corridor 3: Air
Last but not least, the travel option that will likely be used by most of the international guests travelling to Silvensa 2022.
Cluj-Napoca is the 2nd busiest airport in Romania. Pre-pandemic, it was well on its way towards hitting 3 million passengers a year before the disruption in air travel set that target back a few years. The airport (CLJ/LRCL) is located inside the bounds of the city, at the eastern edge. However, the location of the city itself in a valley between two tall hill sides, and the main river in that valley running right past the airport, means that for 5-6 days a year, operations may be disrupted by fog, in which case inbound flights may be diverted (although airlines will provide means of getting to the city after landing at a diversion airport likely still in Transylvania, like Sibiu, Târgu Mureș, Baia Mare). These days usually fall in November and February-March, but there have been foggy days over the winter holidays in my time living in this city, so the note of caution must remain.
The airport is currently served by 4 main-line airlines and a number of low-cost airlines. The main-line airlines serving CLJ at the moment are Tarom, Lufthansa, Turkish Airlines and LOT Polish Airlines, while the two main low-cost airlines operating here are Wizz Air and Blue Air.
This writer's personal recommendation would veer towards Lufthansa for most European connections, but this may be skewed by personal experience. Lufthansa flies on the current winter schedule 2-4 times a day to Cluj out of either Munich or Frankfurt, however, for connecting flights, the writer's recommendation is to use Munich as your connecting airport, as its layout provides a far easier connection experience, and if flights are on schedule, even a 45-50 minute connection is achievable through Munich (although, of course, we do not recommend booking this tight a connection unless there is no other option, or you're feeling recklessly confident in your travel itinerary).
Both Munich and Frankfurt are well-connected to most other European destinations, as well as providing entry points to Europe for anyone flying from outside the continent for tourism purposes (which we sincerely hope will be the case again by the end of the year). The direct Frankfurt-Cluj flight is recommended for anyone within 3 hours' train or bus from Frankfurt Airport (so as far out as Strasbourg, Stuttgart, Cologne or Luxembourg, as examples); otherwise, the recommendation for Frankfurt, if booking a connecting flight, is to cover yourself for both any possible delays, and the size and tangled structure of the airport, by making sure your connection to the Cluj-bound flight is at least 3 hours. Also, if you live within a similar distance of Munich, we recommend taking public transport to Munich Airport and then taking the direct flight in order to lessen costs.
Tarom is the Romanian national airline, based in Bucharest. It offers service to various European airports as well as internal flights; the only flights operated by Tarom to Cluj are from Bucharest, albeit at a significant frequency (2-4 flights a day on the current winter schedule, frequencies will be updated once the new winter schedule is known in late October). Bucharest-Otopeni will be the connection airport for any route operated by Tarom, which leads to a few words of warning: it is one of the worst major airports in Europe in this writer's view, being too small by now for the traffic that goes through it, and especially for connecting from international flights to internal flights; the arrival area for international flights is usually crowded at the passport check queue (given Romania is not yet a Schengen state), and at the other end of the airport compared to the departures section for internal flights. Baggage does not need to be checked in at Otopeni during a connection, but due to the layout, you will have to pass through the main security area after the passport checks on arrival before getting to the departures area for local flights. Therefore, we recommend at least 3-4 hours as a connection buffer for any bookings through Otopeni.
Istanbul and Warsaw are the connection airports for Turkish Airlines and LOT respectively. Due to the lack of experience with these airports, we recommend looking up information online about the expected connection times for these airports. LOT is currently flying to Cluj every day on the summer schedule, but we recommend checking the schedule around the holidays in advance, while Turkish Airlines currently flies to Cluj 5-6 times a week.
Now to the low-cost airlines. On this matter, low-cost fares mean low-cost conditions, so for these flights, either be prepared for baggage charges, or pack lightly in order to avoid this. Also, because of the low prices, a large number of Romanians travel on these flights as their first flight, which leads to an irritating habit mostly seen at the end of these flights: clapping on landing. Also, because of the lower frequencies for most of these flights, any issues or cancellations may leave you waiting for days for the next flight, so plan carefully and make sure you have good travel insurance coverage in the event of a cancellation.
Wizz Air is the main low-cost airline serving Cluj, and the airline with the most daily flights out of the airport; the countries with the most destinations served by Wizz from Cluj are Italy, Spain and UK, with some flights also to/from France and the DACH area. Two Romanian low-cost airlines, Blue Air and HiSky, also operate direct flights to a few airports in Western Europe, including some flights to Paris-CDG, Dublin and Schiphol. Due to the number of routes available for these airlines, we recommend checking each airline's website for routes, and also the distance to the closest airport served by these airlines.
Disclaimer: As the airline industry should likely recover from Covid-related travel restrictions, the low-cost airlines listed above may introduce new routes to and from Cluj, while all the airlines listed may change (hopefully increase) the number of daily/weekly flights operated from the airports listed above.
Finally, as a last resort in the event of flights to and from Cluj around Silvensa time being fully booked, there is one more alternative, combining air travel with the road corridor: the closest major airport by road (time-wise) at Budapest. However, this means that after leaving Budapest, you will still need to spend the roughly 6 hours by road (by bus or minibus) that it takes to get to Cluj.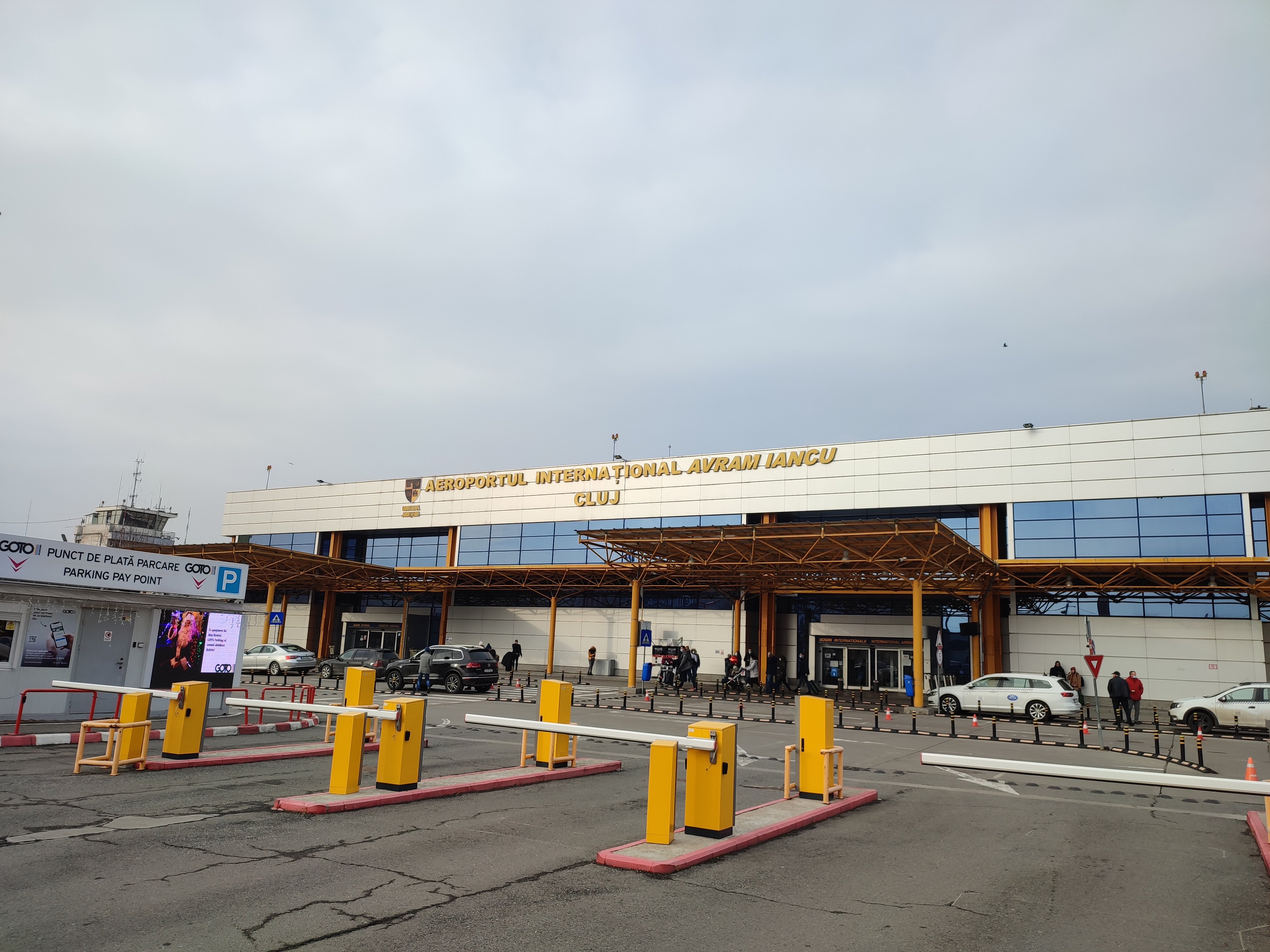 This has been "how to get to Cluj-Napoca from wherever you live". The next installment will answer the question "well, now that I'm here, how do I get to the places I need to go to?"