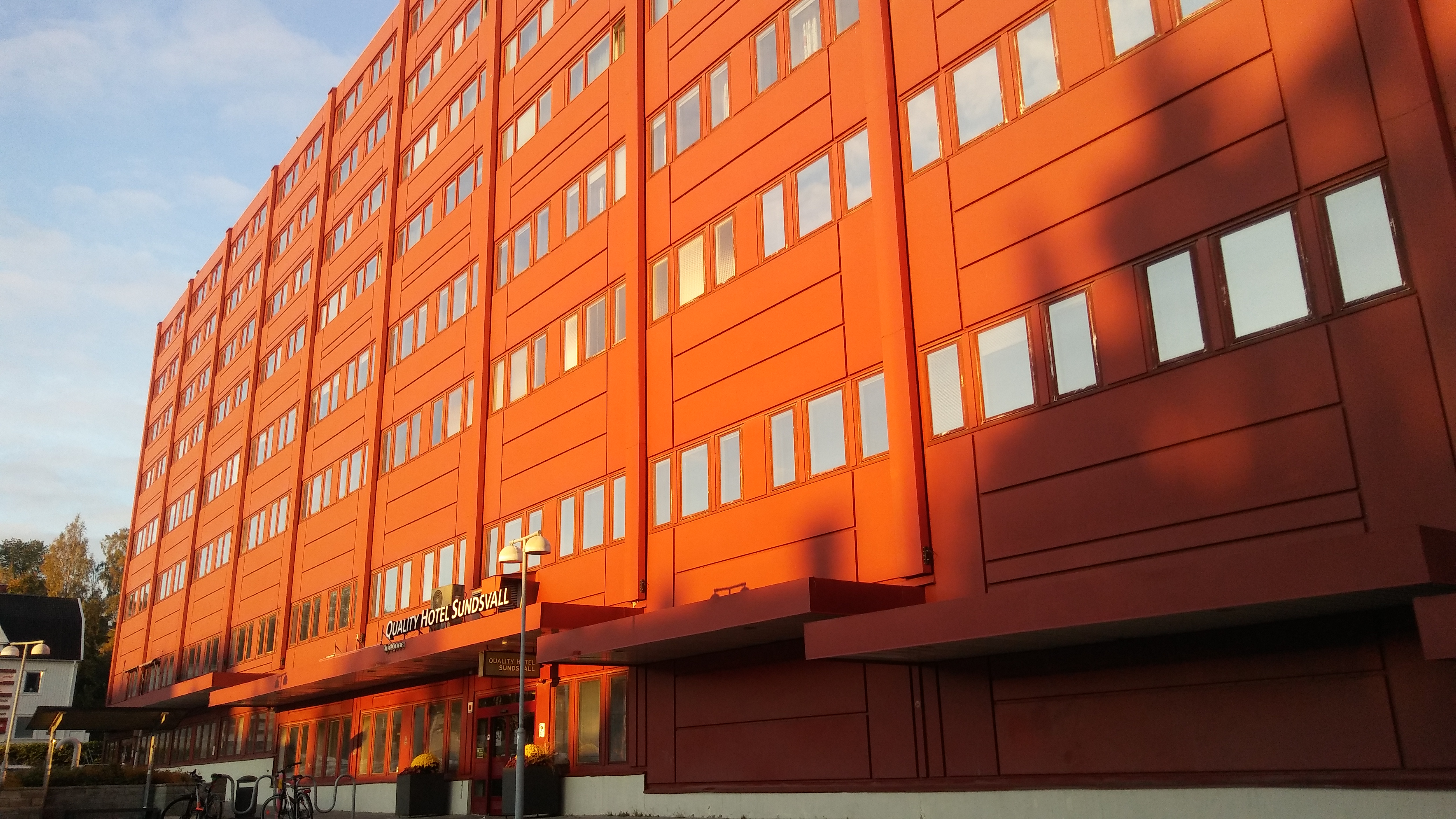 How to book

This time you can book the rooms directly at our main venue, not on this page. To book a room please send a mail to q.conference.sundsvall@choice.se and give them the booking code "Mensa".
The prices are as follows per night (all prices in Swedish Crowns SEK; 1 Euro is about 10 SEK):


Single room

1 person

695 SEK

Double room

2 persons

850 SEK
1 extra bed + 250 SEK

Superior room

2 persons

1.050 SEK

Twin bedroom

3 persons

1.180 SEK
bed sofa for 1p included

Suite

2 persons
(max 6 persons)

1.395 SEK
2p in sofa bed + 250 SEK/p/night
2 extra beds + 250 SEK/p/night

(room prices updated at September 28th)

The Quality Hotel is directly in the city center of Sundsvall, a few minutes walk from the main station Sundsvall Central and Storgatan, the main street of the pedestrian zone.

We will have a games room, at least one conference room and a bar for ourselves in our main venue. There is also a restaurant there and a cinema in the same building.

For further information please check the website of the Quality Hotel.